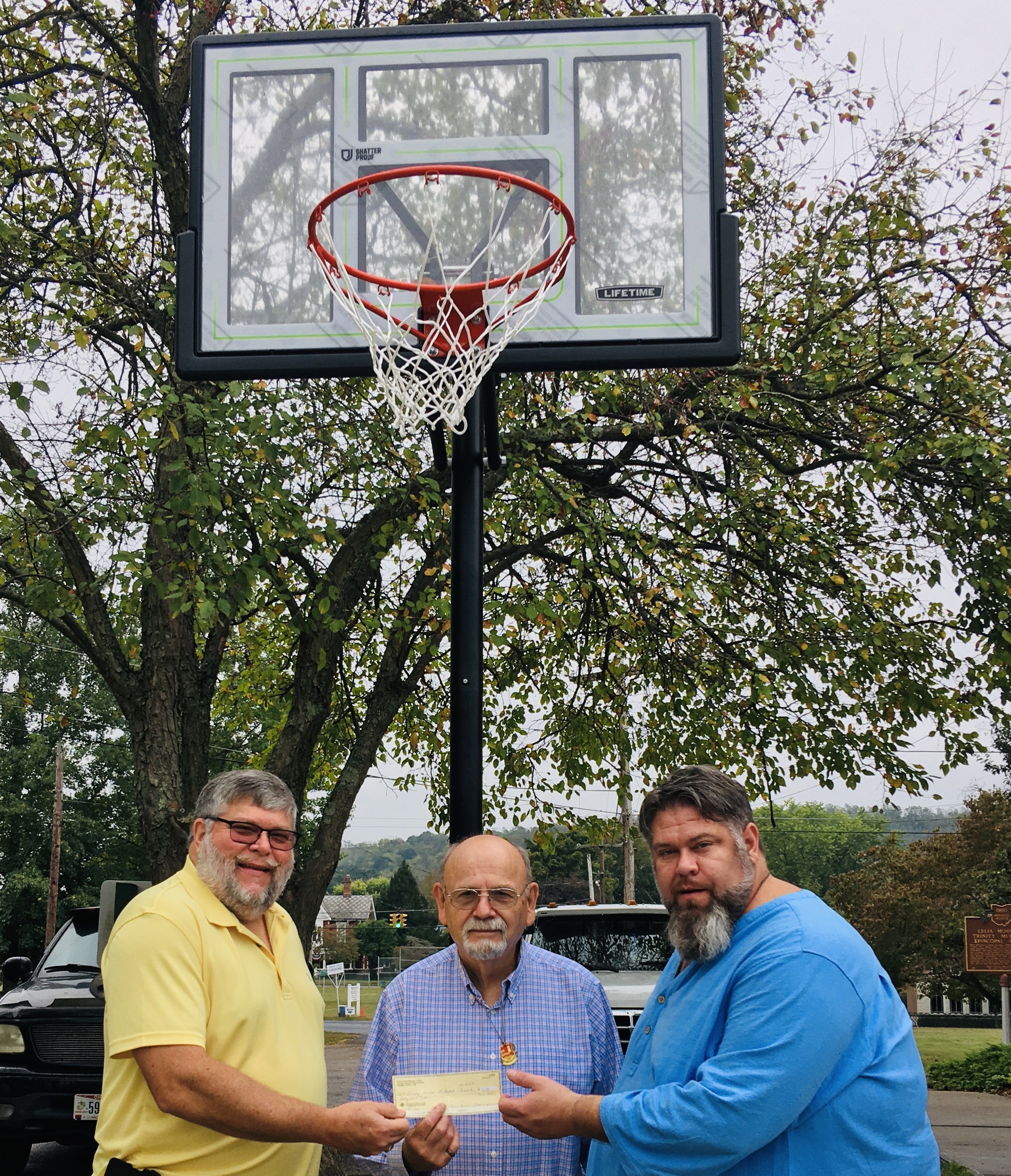 Morgan County Waterfowlers representative, Todd Spence (left) presents a check from the Ducks Unlimited chapter to Gary Bush (center) and Pastor Joel Weekley (right) to pay for a new portable basketball hoop. It has been placed in Trinity United Methodist Church's parking lot to be used by the youth of the community. Walmart discounted this item to make its purchase affordable. "We'd like to thank Gary Bush for implementing this project and seeing that it was completed. We are happy to work together with others in our community to benefit the youth," said Spence.
---
Thank you to all attendees
of our successful Morgan County
15th Annual Banquet
Saturday, October 5, 2019
Buy a Ohio Wetlands Habitat Stamp
The Ohio Wetlands Habitat Stamp is available now at:
https://oh-web.s3licensing.com/
Proceeds from sales of the stamp help fund vital wetland habitat restoration
projects in Ohio.
Buy a Federal Duck Stamp
Buying
Federal Duck Stamps
is among the simplest ways that anyone can
participate in wildlife and habitat conservation. Duck Stamps are a
required annual purchase for waterfowl hunters 16 and older,
and a current duck stamp grants the bearer free entrance
into any
national wildlife refuge
that charges an entry fee.
But whether you are a hunter, birder or other outdoors enthusiast
or you simply want to help preserve our natural resources
for future generations to enjoy, you can contribute to
conservation by buying Duck Stamps.You can purchase online
or at your U.S. Post Office.
Migration Reports - 2019
Click here
to go to information from
Ducks Unlimited about waterfowl migration.